Testimonials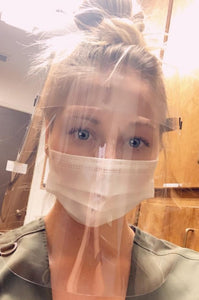 Joan Moon
The masks are perfect. My granddaughter is a nurse and while her hospital provides masks, they are not for sensitive skin.  The mask and face shield are wreaking havoc on her sensitive skin. 
​The picture is my granddaughter at work.  They are required to wear them (along with gowns and face shields) throughout their eight hour shift.  She finds your mask very comfortable to wear. And I love the fact that they are American made.
Thank you!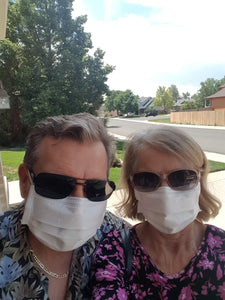 Ricky & Cindy
Wonderful quality, the mask fits securely on the face and chin; it stays in place even while talking!
 The soft texture and breathability makes it comfortable to wear even in this warm summer weather.   
 We prefer this mask over our cloth ones.
Great, it's made in USA too.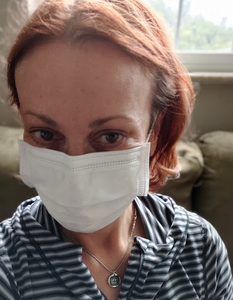 Debbie Gilliss
Made in the USA says it all! 
These masks are the best out there.  I have sensitive skin and can wear these without any problems.  Convenient grab and go packaging... each box of 50 masks has 10 sealed mini packs of five masks.  
I have ordered 4 boxes and couldn't be more pleased.  
Thank you!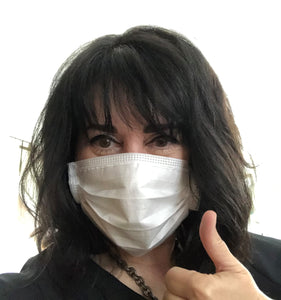 Colleen Abrie
If you gotta wear one, wear Luosh USA made. Straight out of the pack- no chemical smell or odor unlike ALL the brands from China.
 I've turned all my clients onto this brand. Safe & comfortable while supporting a patriotic business.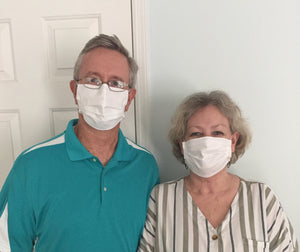 Candy Barry
I ordered masks from you and loved them so much that I ordered another box for my elderly parents. 
 They are so comfortable and well made.  I especially love they are made locally!  Thank you for providing such an important product!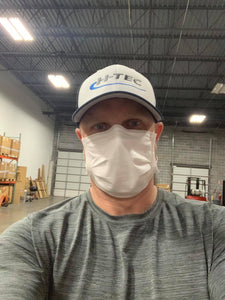 Chris Glass